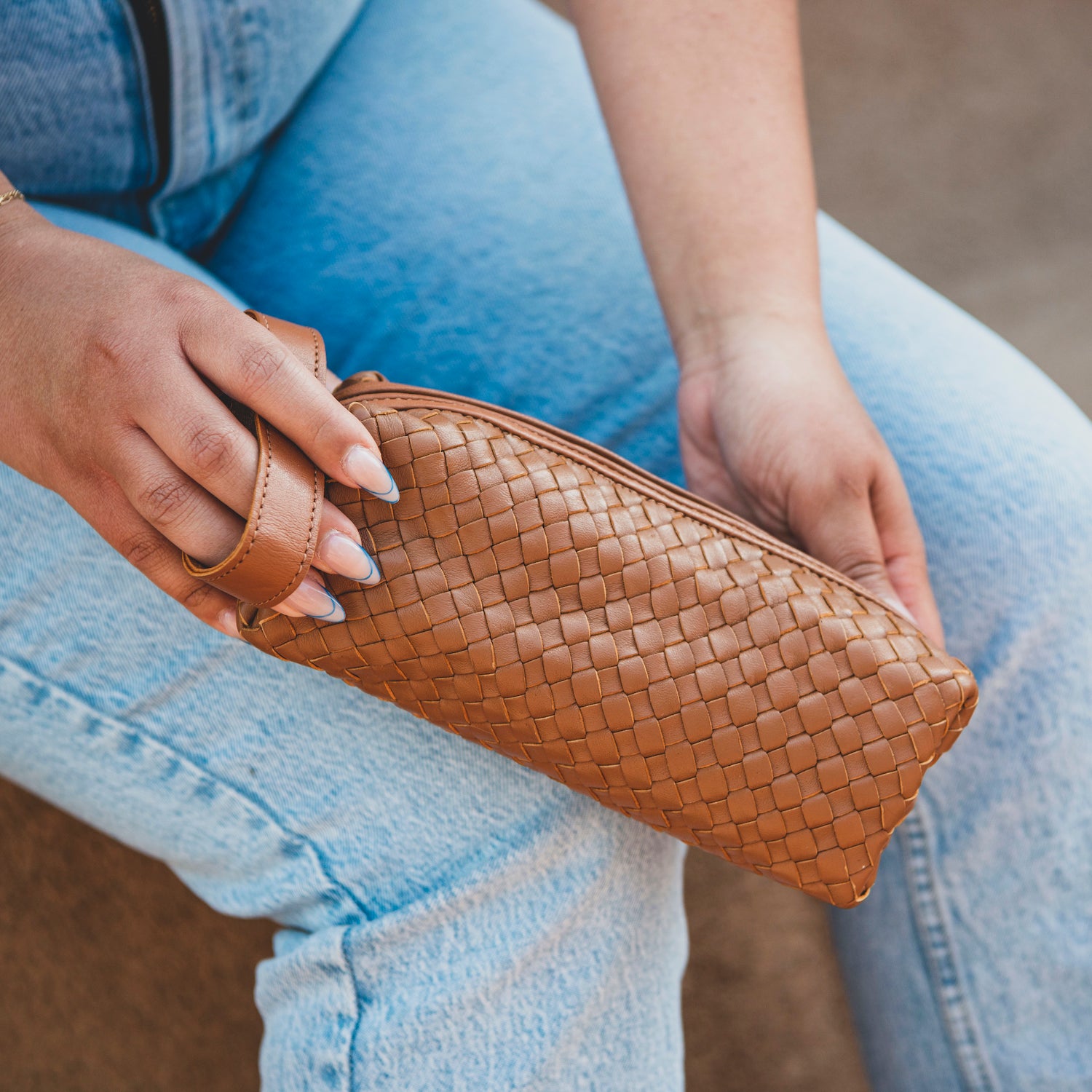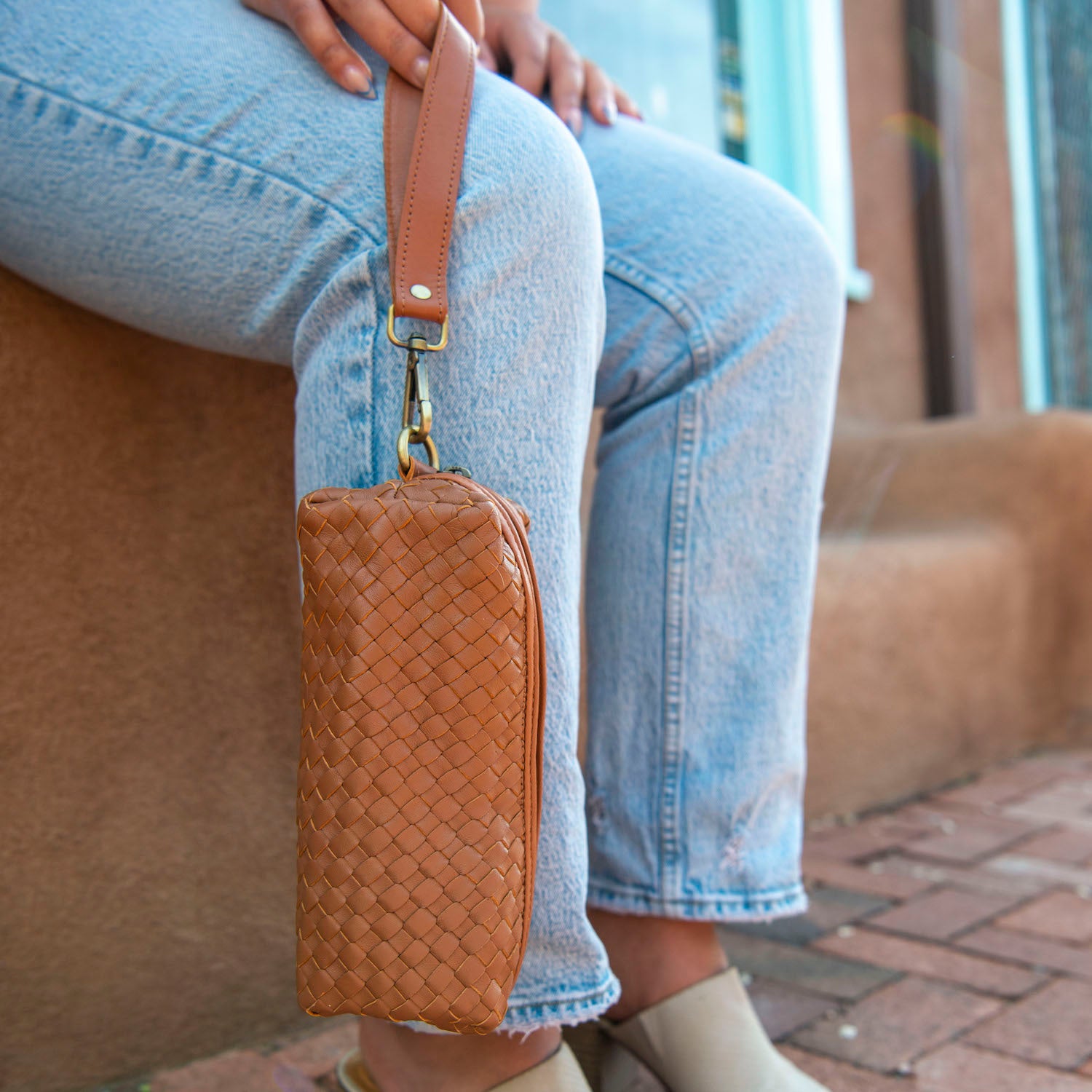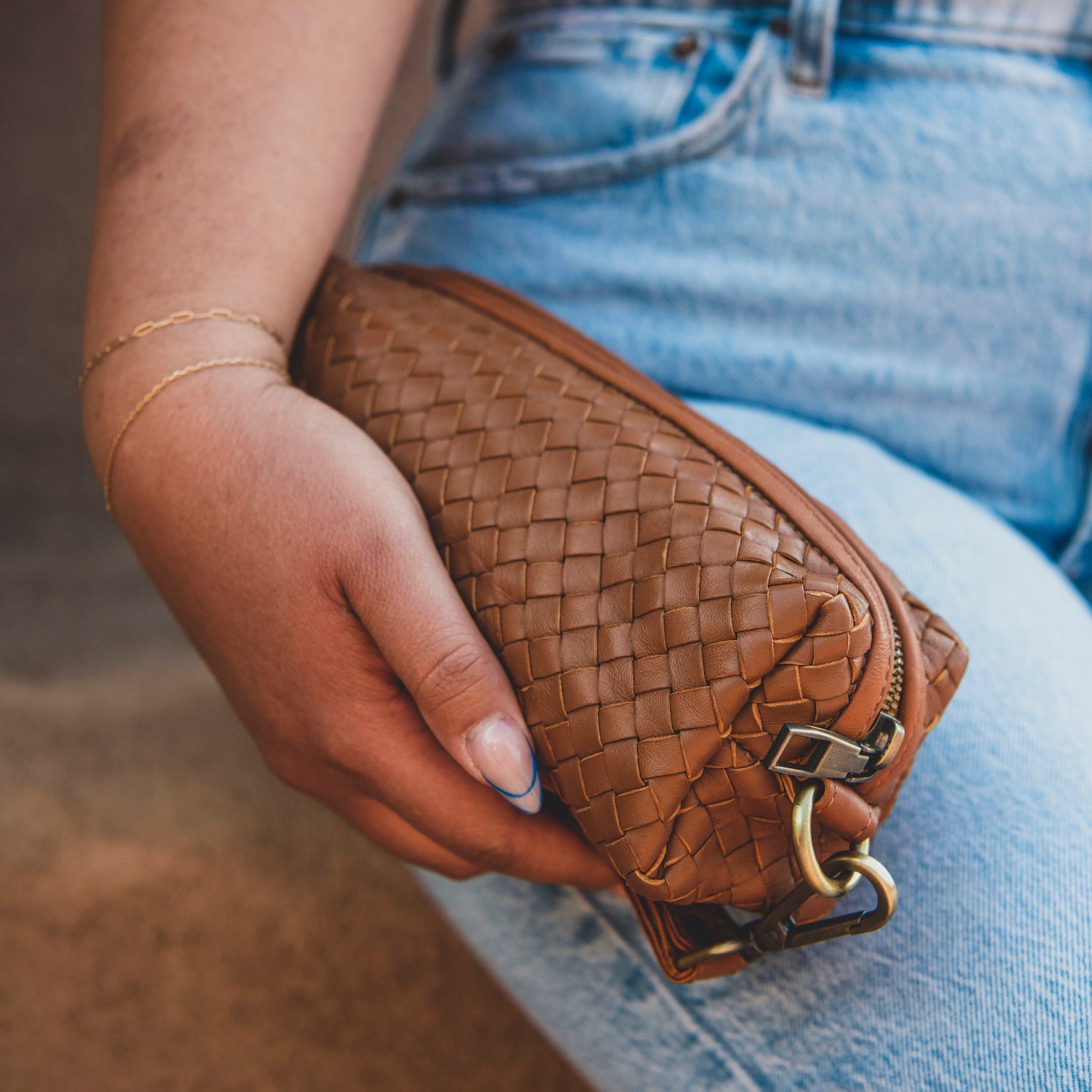 Woven Makeup Bag
---
For those who want something simple without too many pockets or compartments. This makeup bag is made up of one big compartment that can fully open so you can see all that is inside. Super practical, a small handle sits to the side so you can grab and go easily. All you need to do is decide what to put inside.
---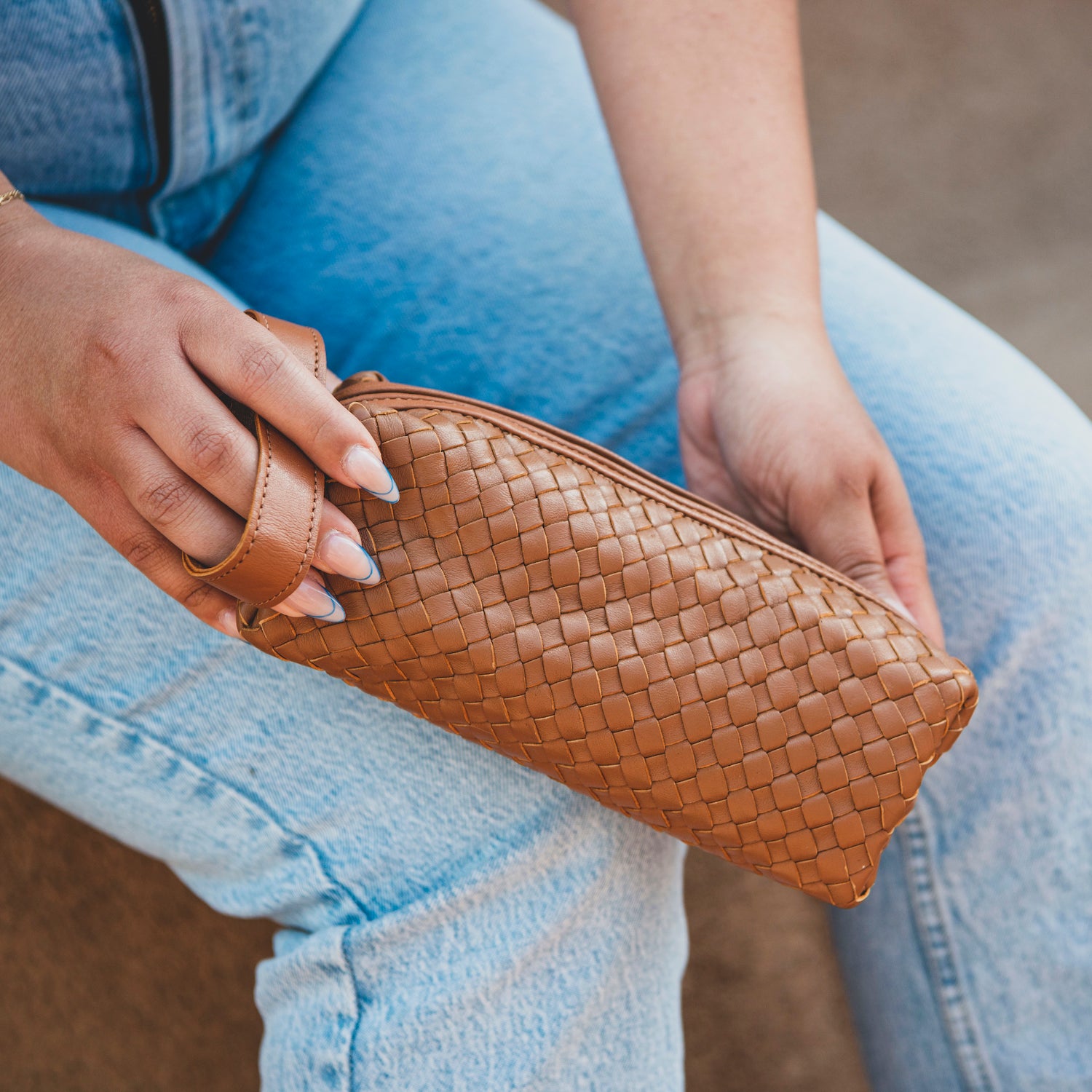 Handcrafted to Last
In a world of increasing mass production and automation, we celebrate the sacredness of expert craftsmanship. Every piece on AMASOUK is thoughtfully crafted by a skilled artisan from Morocco. By purchasing a leather bag, you're supporting women and men who have dedicated their lives to a craft.
This bag is handcrafted with full-grain leather, the strongest and most durable available. Rather than wearing out, your bag will patina over time and develop a unique character.
Made with full-grain leather, this bag is designed to last a lifetime! You can keep it looking fresh by following these simple guidelines:

Use a soft, dry cloth to wipe off any dirt or debris.
Avoid prolonged exposure to direct sunlight or extreme heat, as that will cause the leather to dry out more quickly.
You may notice that the leather at the corners of some bags may become dry more quickly. Give your bag a little TLC with a small dab of leather conditioner.
All in-stock orders are shipped within 1-2 business days. (We're speedy quick around here!)

We want you to be thrilled with your purchase! If you change your mind, you can return any new, undamaged items within 30 days of delivery. We'll refund the cost of your purchase less return shipping costs.
This product has no reviews yet.